We're glad you're here!
No matter where you're coming from, at Paradise Valley United Methodist Church you'll find a place to connect, grow spiritually, and put your faith into action. We are a spiritually-diverse group, unified in one common vision - to share God's Love in action by serving those around us and nurturing spirituality, and in doing so be a presence of healing and hope in the greater Phoenix area.
You can learn more about our commitment to inclusion and core beliefs below:
Service Types
We offer two service types to cater to differences in how you prefer to learn and grow your faith. Our traditional service is liturgical in nature and features a variety of choirs leading worship at different times throughout the year. Our IGNITE service offers a more informal and contemporary place to explore faith while keeping things fresh with unique services each Sunday.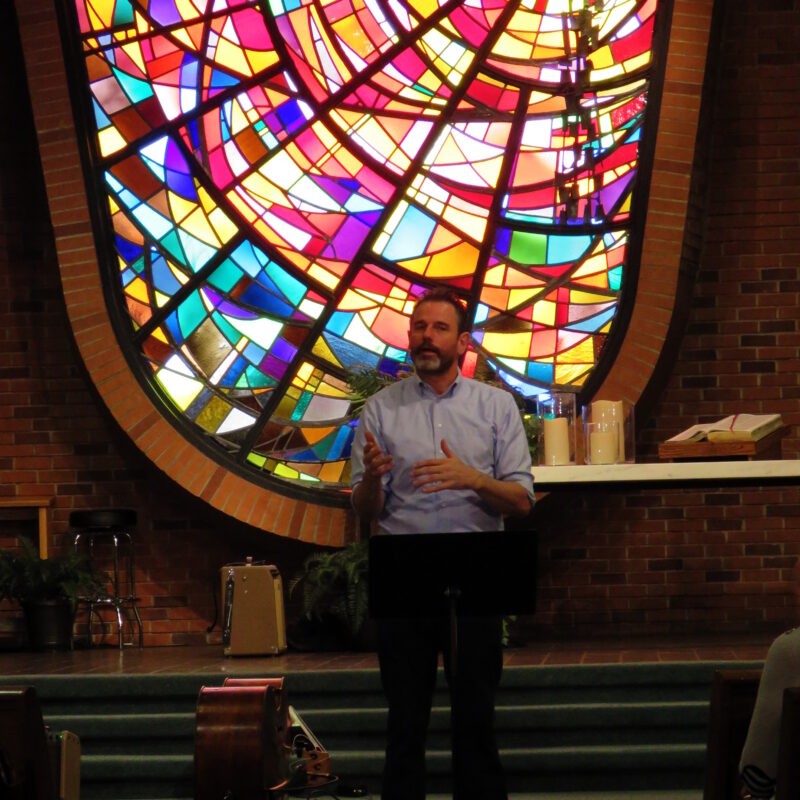 Attending PVUMC is a personal experience of faith formation and self exploration. We welcome all people with open arms, embracing our differences as the glue that binds us together.
Our congregation offers a supportive community for life's struggles and many opportunities to build strong relationships with other members.
Children and young adults learn about spirituality and enjoy authentic conversations about key issues along that journey. Families grow together in knowing God as a unit, and parents feel support for their work in raising their children. Individuals who've walked away from religion find a comforting path to reconnect with God through our ministries.
Wondering what to wear? Most people generally dress business casual – khakis, slacks, button shirts, polos – but this is not a limiting dress code. We welcome everyone in whichever clothing they feel comfortable.
Come find us, and find refuge in our faithful community. We truly care.
Finding faith can be a family experience, and encouraging your children to explore spirituality is an important piece of his or her development. We offer many ways for kids and youth to engage while at PVUMC, and provide support to parents so church can be a conversation beyond our walls.
During every Sunday service, we offer childcare for infants up to 5 years old, as well as the option to make reservations for childcare during small groups, such as Bible studies or MOPS. Contact us for for reservation information. Our 11 a.m. IGNITE service is always kid-friendly, and the sanctuary features a kids corner with quiet toys or toy bags for kids who prefer to stay close.
Our Kids Ministry is our faith formation program for 2 year olds through 4th graders, and our Youth Ministry serves kids 5th grade through high school.
Sunday school is offered during every 9:00 a.m. service. We also offer a popular Vacation Bible Camp in the summer, leadership opportunities, retreats, lock-ins and other activities that enable team building and faith formation. Our hope is to empower youth in building relationships with each other and with God.
Get Connected!
We believe church is more than a Sunday morning service. We aim to inspire people in their God-gifted abilities to serve our world. When you're living the way God has made you, it's meaningful and rewarding. Fill out the form below and learn more about ways to get connected.